THE LUXURY COLLECTION CONCIERGE
At your service 24 hours a day, The Luxury Collection Concierge team at The Athenee Hotel, the best 5 star hotel in Bangkok Thailand, can help you unlock the secrets of this captivating city. Each knowledgeable Luxury Collection Concierge is a local expert, proudly wearing Les Clef d'Or, the gilt insignia of the celebrated Union Internationale des Concierges d'Hôtels. They stand ready to reveal the hidden gems and authentic experiences that will help you create treasure memories of Bangkok and beyond. The hotel near the BTS SkyTrain Bangkok allows for easy exploration in the city.
Allow our Luxury Collection Concierge to help curate a personalized itinerary and your stay at the best family hotel in Bangkok will be enriched by insight into ancient and contemporary Thai culture, inspiring art, exhilarating markets and palatial malls, the best cuisine, from street-side favorites to exquisite fine dining at the city's top tables, and much more. Our dedicated Luxury Collection Concierge can also assist with restaurant reservations, arrange transportation, even order flowers for your loved one.
The Luxury Collection Concierge at The Athenee Hotel holds the key to Bangkok. Let them unlock your destination for your next stay at the most luxurious hotel in Bangkok Thailand.
OUR CONCIERGE RECOMMENDS
LUMPHINI PARK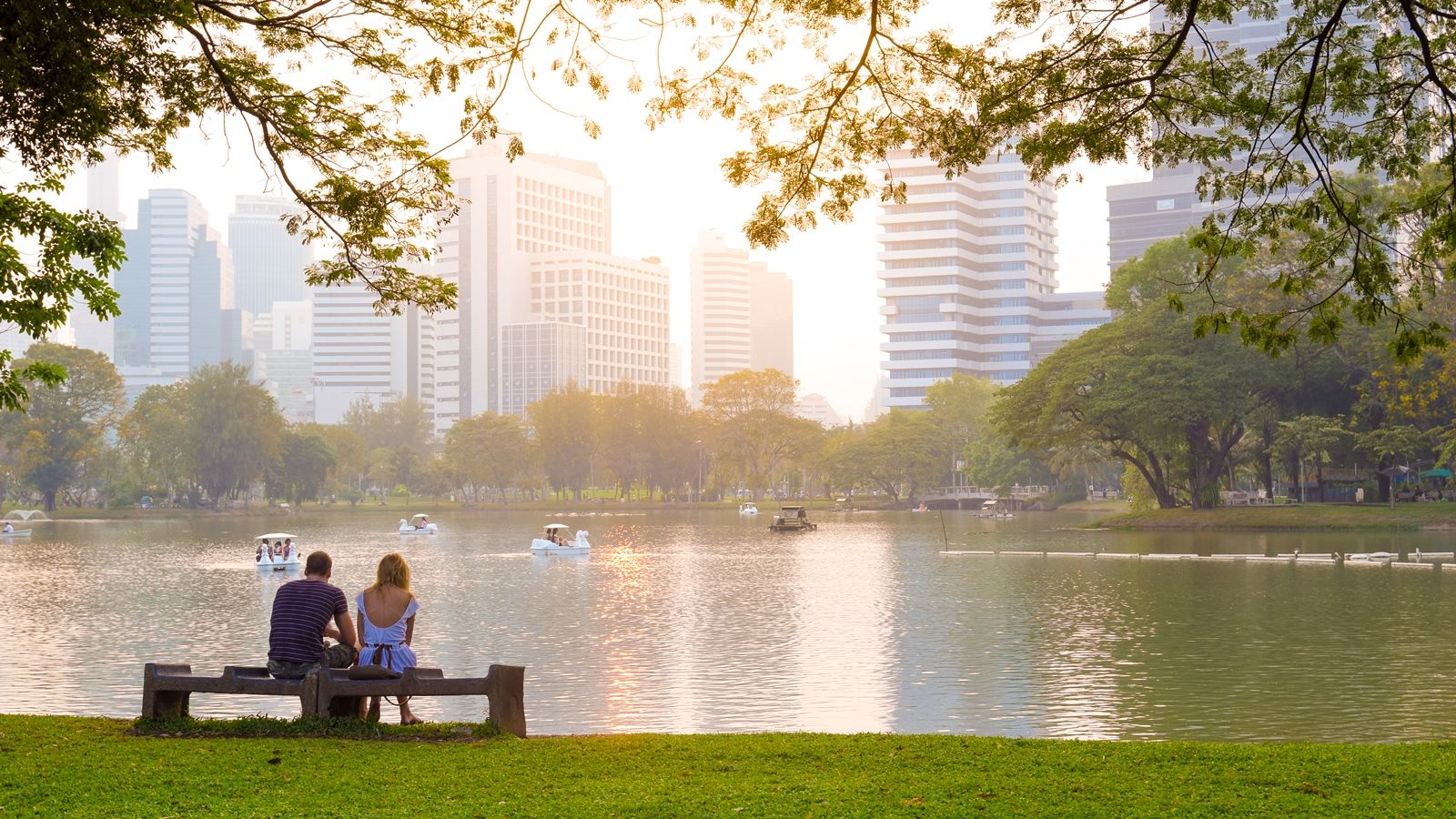 Established in the 1920s by King Rama VI and named after the Buddha's place of birth in Nepal, Lumphini Park is a great way to escape the congestion of Bangkok without actually leaving town. Some 142 acres of shady paths, a large artificial lake and swept lawns temporarily blot out the roaring traffic and concrete canyons.
Besides an indoor fitness center, swimming pool and tennis court only open to residents, Lumpini is an entirely free public space. There are paddleboats for lovers, and playgrounds for kids. Visit before 7am, when the air is relatively fresh and legions of Thai-Chinese are practising t'ai chi. The park reawakens with the evening's cooler temperatures when aerobics classes collectively sweat to techno soundtracks and joggers lap the lakes.
BANGKOK ATTRACTIONS
Thailand's capital is a teeming, cosmopolitan city, but within the bustle dwells a hidden calm.
What's Nearby
How To Get Here
Unable to find directions, please try again.
BANGKOK WEATHER FORECAST
Powered By
Currently
28 °C
82 °F
Light rain showers
17 Tuesday
28 °
/
25 °C
82 °
/
77 °F
Light rain
18 Wednesday
28 °
/
26 °C
82 °
/
79 °F
Light rain
19 Thursday
30 °
/
27 °C
86 °
/
81 °F
Risk of thunderstorms
20 Friday
31 °
/
27 °C
88 °
/
81 °F
Risk of thunderstorms
21 Saturday
31 °
/
27 °C
88 °
/
81 °F
Risk of thunderstorms