RESTAURANTS & BARS
The Athenee Hotel offers gourmet dining in award-winning restaurants.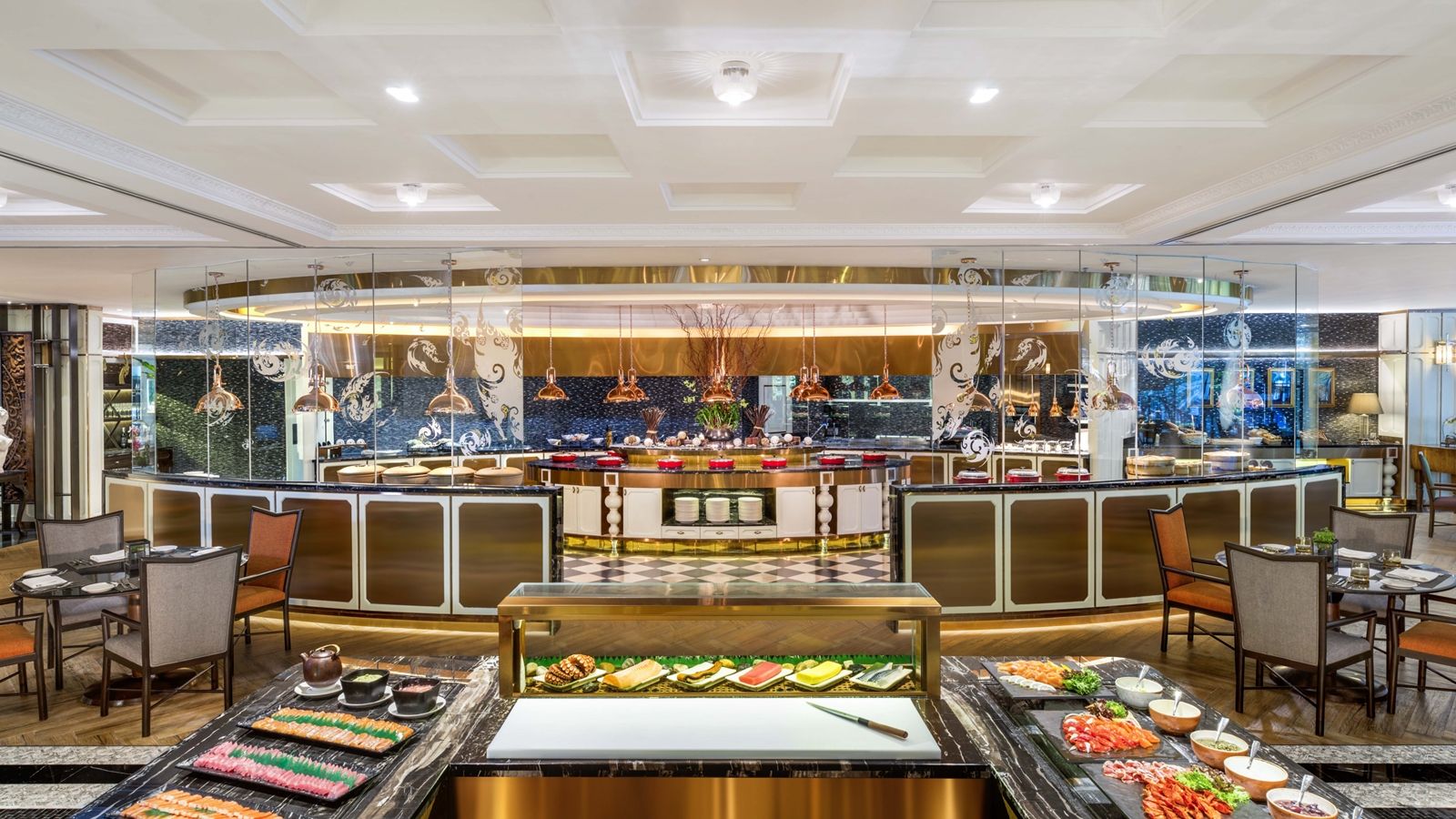 THE RAIN TREE CAFÉ
INTERNATIONAL BUFFET
Our all-day dining venue, The Rain Tree Café, serves a wide variety of gourmet international cuisines for breakfast, lunch and dinner. Talented chefs at live cooking stations prepare dishes a la minute. The venue is also renowned for one of the finest Sunday brunch buffets in Bangkok.
Breakfast: 06:00 - 10:30
Lunch: 12:00 - 14:30
Dinner: 18:00 - 22:30
Sunday Brunch: 12:00 - 15:30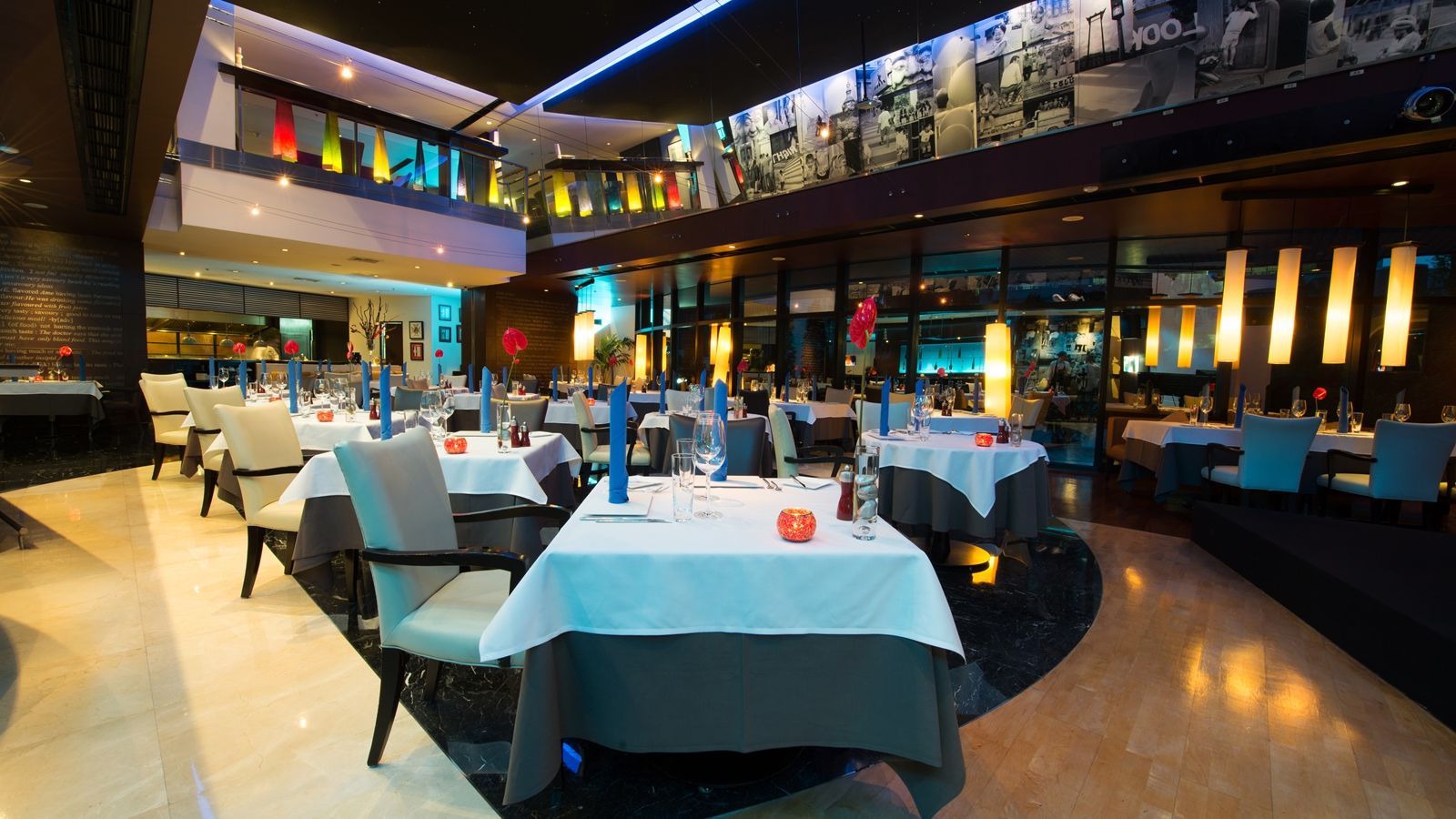 THE REFLEXIONS
MODERN FRENCH
Confident and contemporary, Reflexions brings new meaning to a rich culinary heritage. Discover the pleasures of modern French cuisine in the sophisticated surroundings of our award-winning restaurant. Intensely satisfying dishes are made using the best seasonal ingredients, and plated with style and creativity.
Lunch: 12:00 - 14:00 (Tuesday - Saturday)
Dinner: 18:00 - 22:30 (Tuesday - Saturday)
Sunday Gastro Bistro: 12:00 - 15:00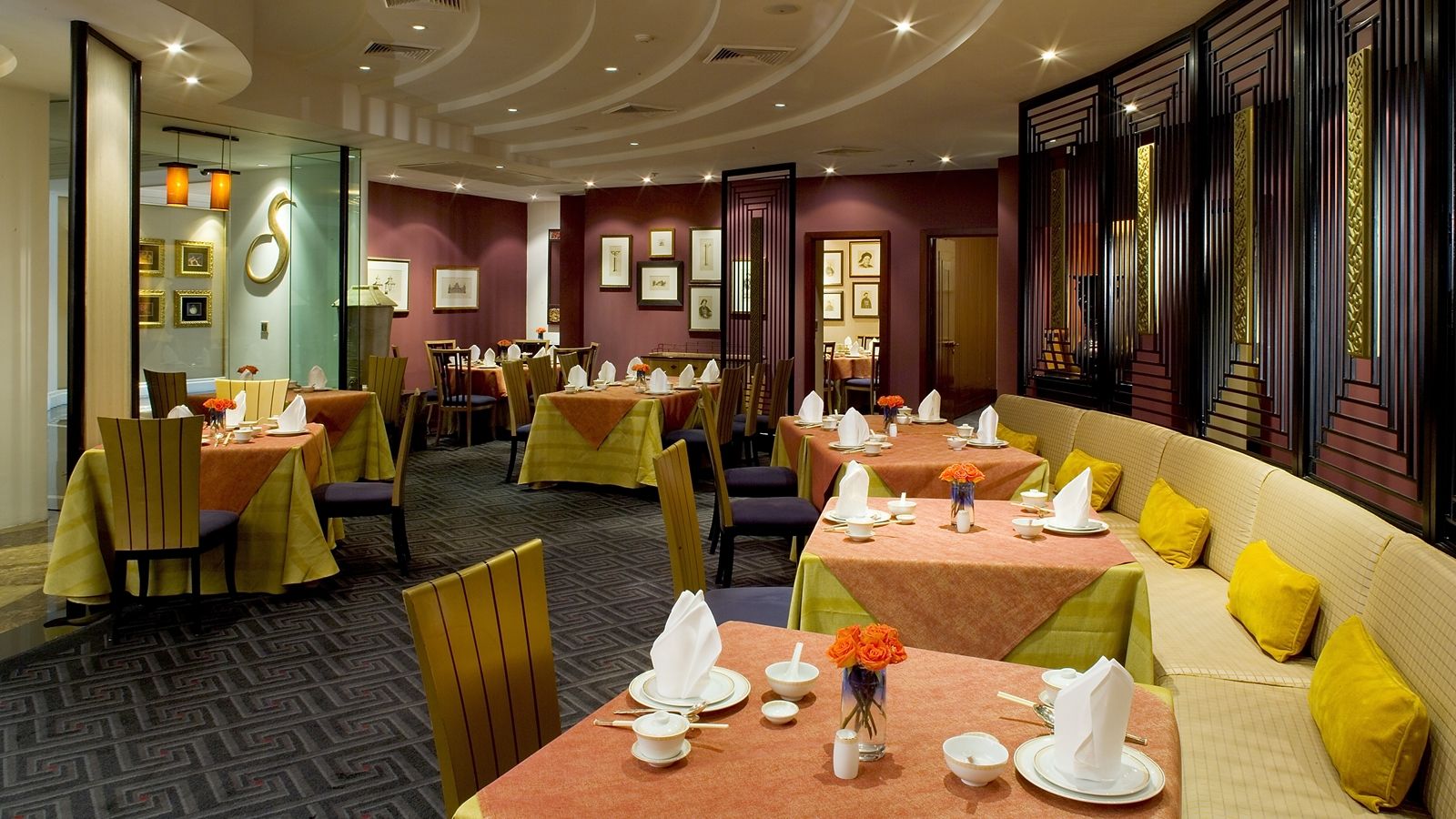 SILK ROAD
CANTONESE + DIM SUM
Journey down the Silk Road and experience authentic Cantonese specialties. Dine on a dim sum lunch; a pure expression of the Chinese tea and snack tradition, enhanced by decades of refinement. The a la carte menu offers a variety of Cantonese cuisine for lunch and dinner. The Silk Road offers five private dining rooms.
Lunch: 11:30 - 14:30
Dinner: 18:00 - 22:30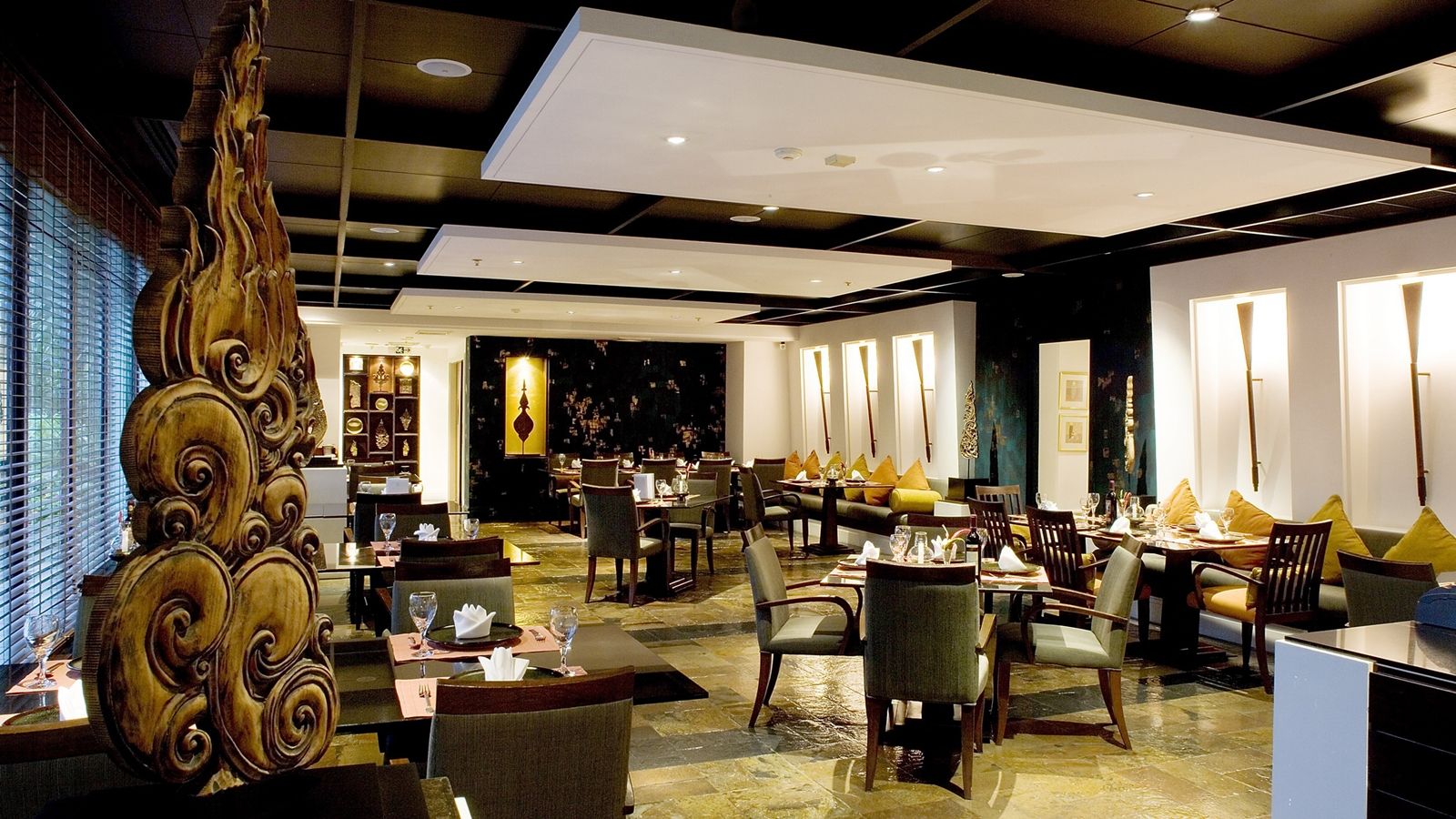 SMOOTH CURRY
AUTHENTIC THAI
Discover authentic taste of Thailand at Smooth Curry. Traditional Thai dishes from the country's four regions provide diners with an exceptional culinary experience. Dishes draw on the rich heritage of Royal Thai cuisine. A private dining room can accommodate 12 guests.
Lunch: 11:30 - 14:30
(Closed on Saturday + Sunday)
Dinner: 18:00 - 22:30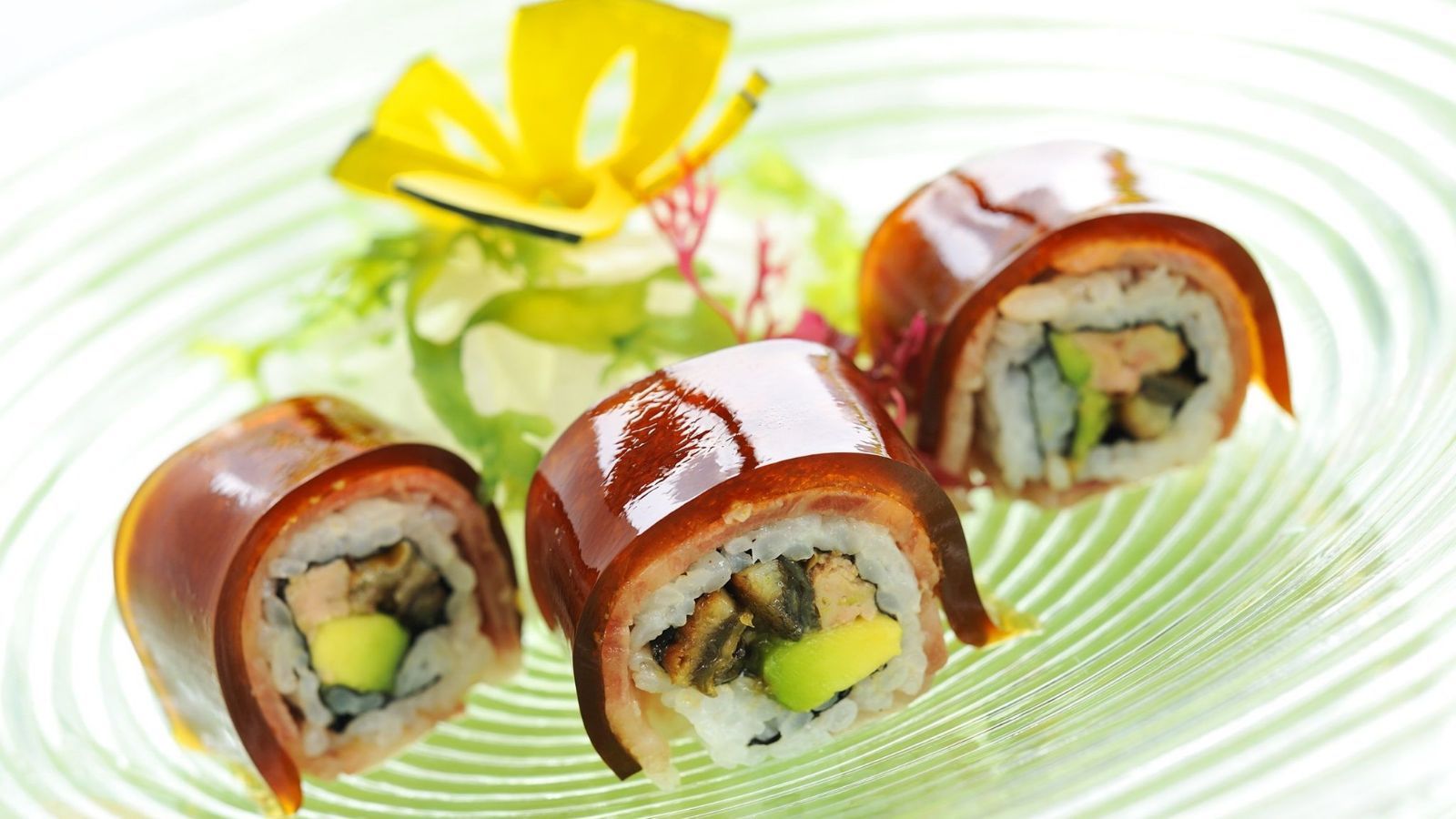 UTAGE
JAPANESE + TATAMI
Explore the culinary landscape of Japan at Utage. Ideal for a business lunch or dinner, the menu offers the subtle tastes and textures of the finest contemporary and traditional sushi. Each dish is beautifully executed, and expresses the chef's artistic flair and experience.
Lunch: 11:30 - 14:30
Dinner: 18:00 - 22:30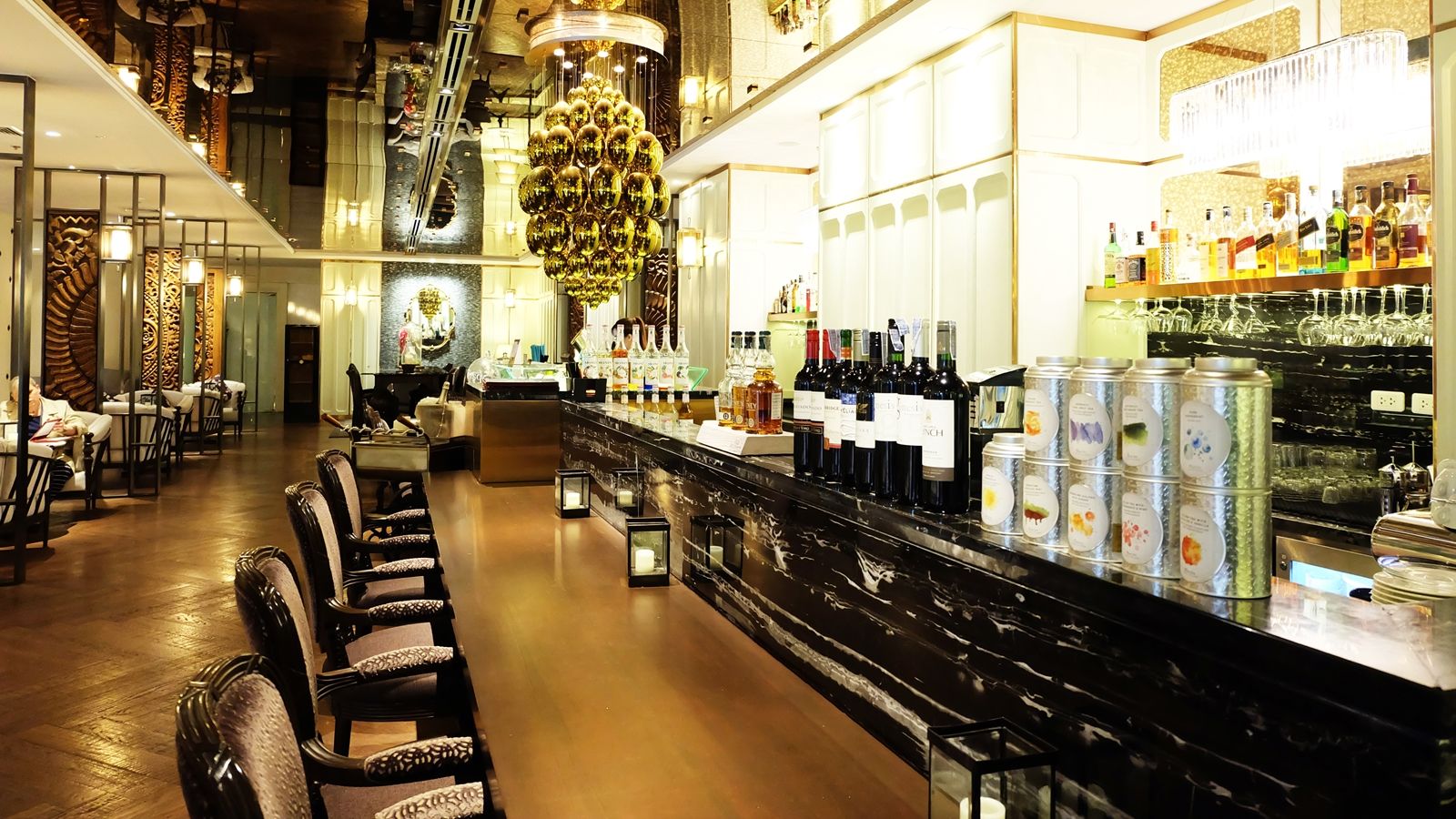 THE GLAZ BAR
TIMELESS LOBBY BAR
The Glaz Bar is a sophisticated venue for cocktails, tapas, music where you can chill-out with style. The chic venue is located next to The Rain Tree Café, alongside the lobby, making it the perfect place meet, greet and enjoy fine wines, creative and classic cocktails, and enticing light bites.
Time: 07:00 - 01:00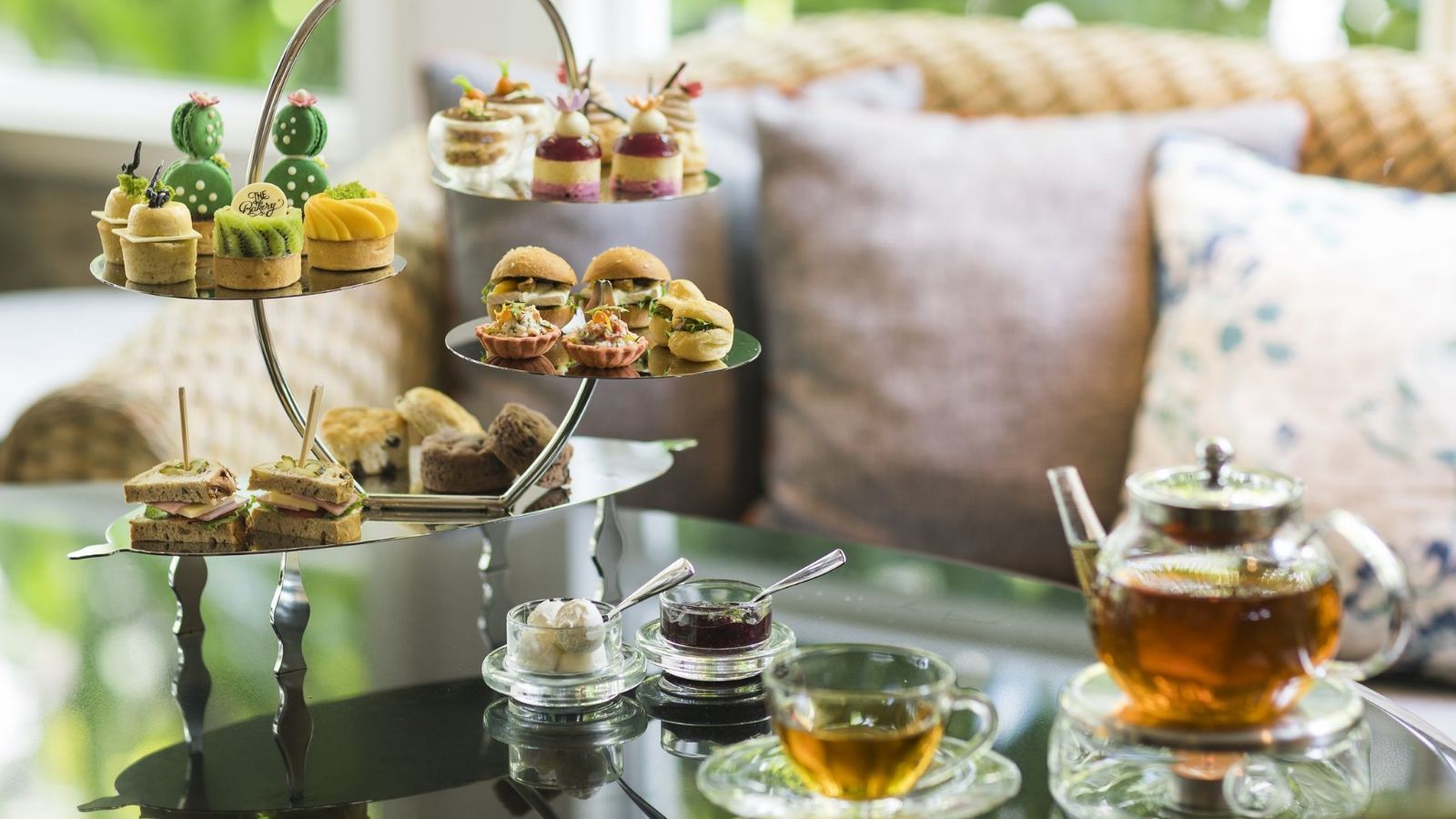 THE BAKERY
PATISSERIE + ILLY COFFEE
Overlooking leafy Wireless Road, The Bakery is an elegant and atmospheric conservatory where guests can savor exquisite Thai-French patisserie created by our passionate Thai pastry chefs. The delicate delights are complemented by freshly brewed coffees, teas and herbal infusion. The Bakery is also the perfect place to 'grab and go' with a coffee and a cake.
Time: 07:00 - 21:00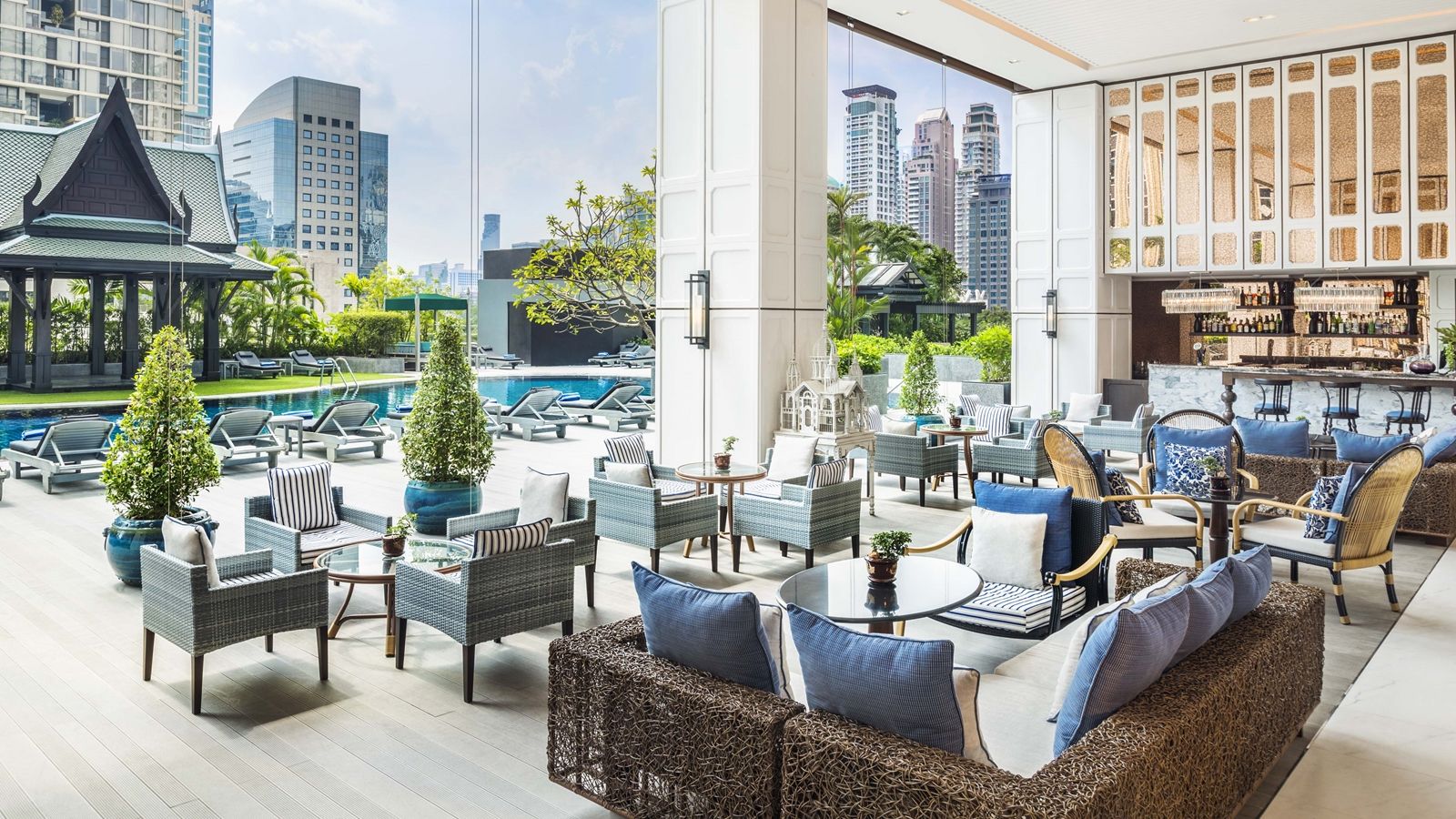 THE VIEW
POOL BAR
Eyeing the shimmering swimming pool, The View is at the heart of a peaceful oasis where you can relax alfresco and order gourmet delights, from exquisite appetizers to delicious sandwiches, signature cocktails, freshly squeezed juices, and much more. Take a refreshing dip in the pool, soak up the sun on the terrace, or join friends for a cocktail at dusk to the backdrop of Bangkok's glittering skyline.
Time: 06:00 - 22:00