THE VIEW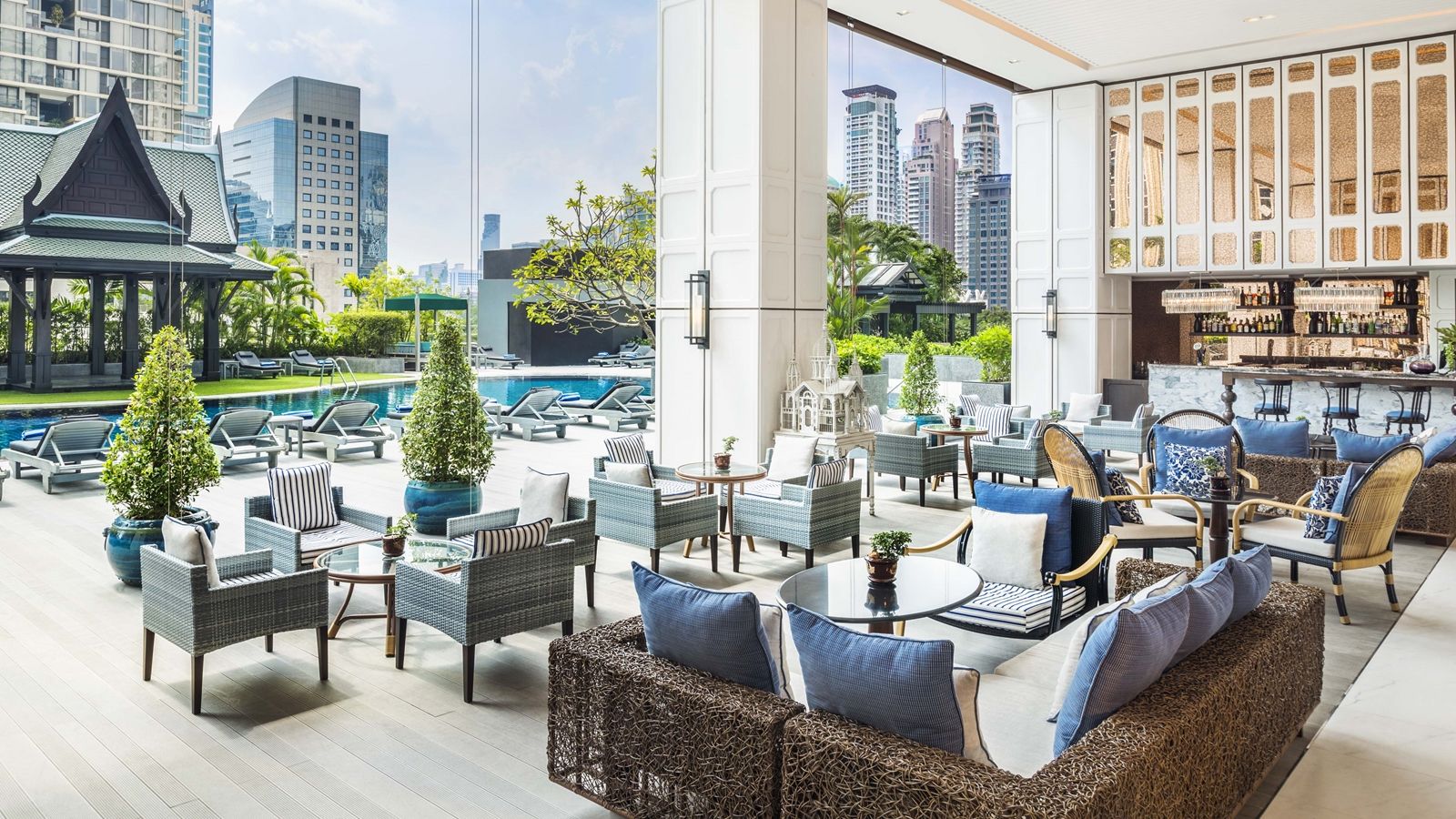 LEVEL 04
POOL: 06:00 A.M. - 10:00 P.M. | BAR : 09:00 A.M. - 11:00 P.M.
Eyeing the shimmering swimming pool, The View is at the heart of a peaceful oasis where you can relax alfresco and order gourmet delights, from exquisite appetizers to delicious sandwiches, signature cocktails, freshly squeezed juices, and much more.
Take a refreshing dip in the pool, soak up the sun on the terrace, or join friends for a cocktail at dusk to the backdrop of Bangkok's glittering skyline.
View Beverage Menu